Sept. 26, 2023
On Sept. 26, 2023, Papa Johns opened its 300th restaurant in China with the launch of its new location in Shanghai. To mark the milestone, Papa Johns franchisee, board member and brand ambassador Shaquille O'Neal stopped by to congratulate team members and welcome customers to the new restaurant.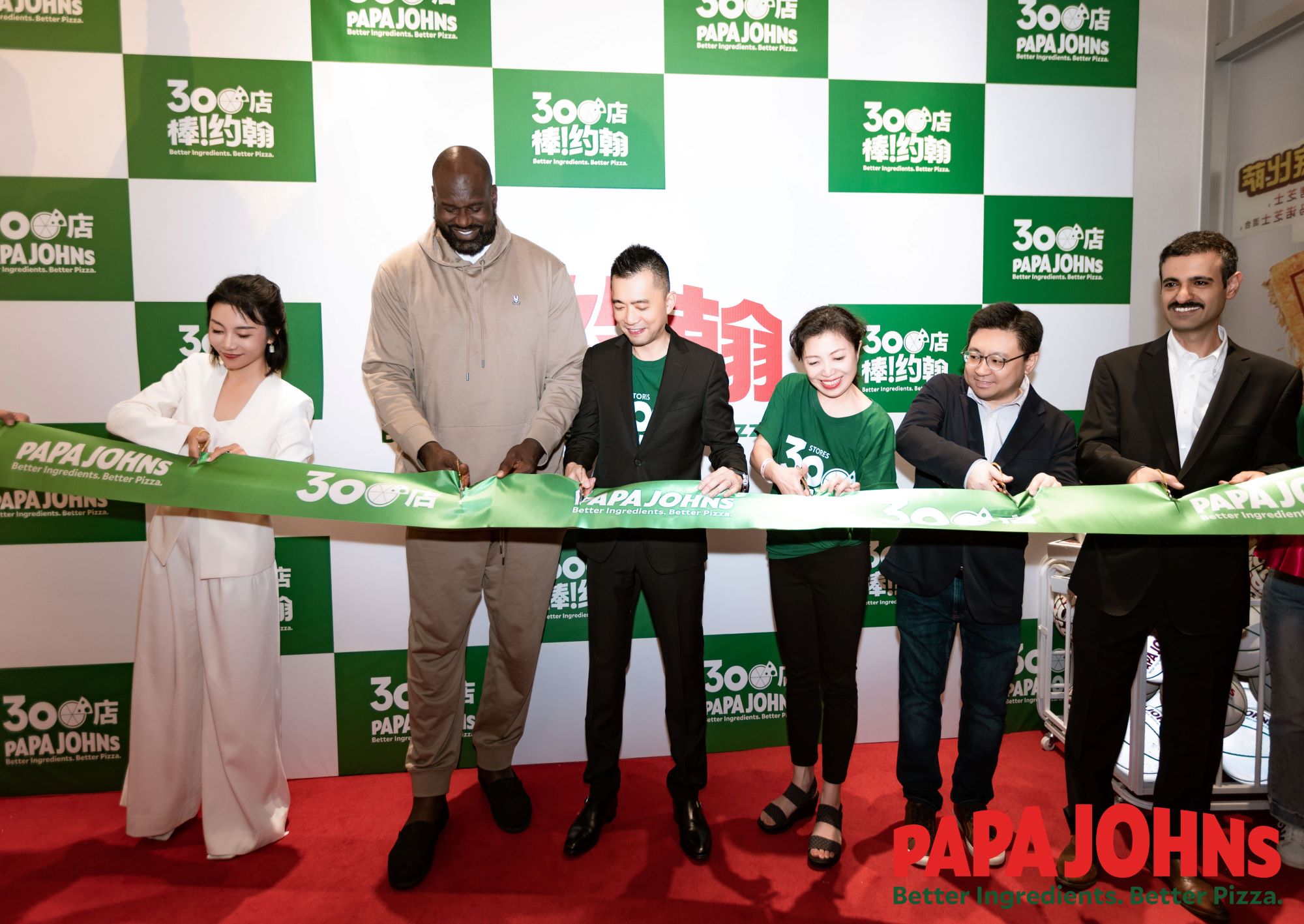 Even as we celebrate the opening of our 300th restaurant in China, we are looking ahead and plan to open 1,750 restaurants in China by 2040 as part of the largest master franchise deal announced in the pizza industry in recent years.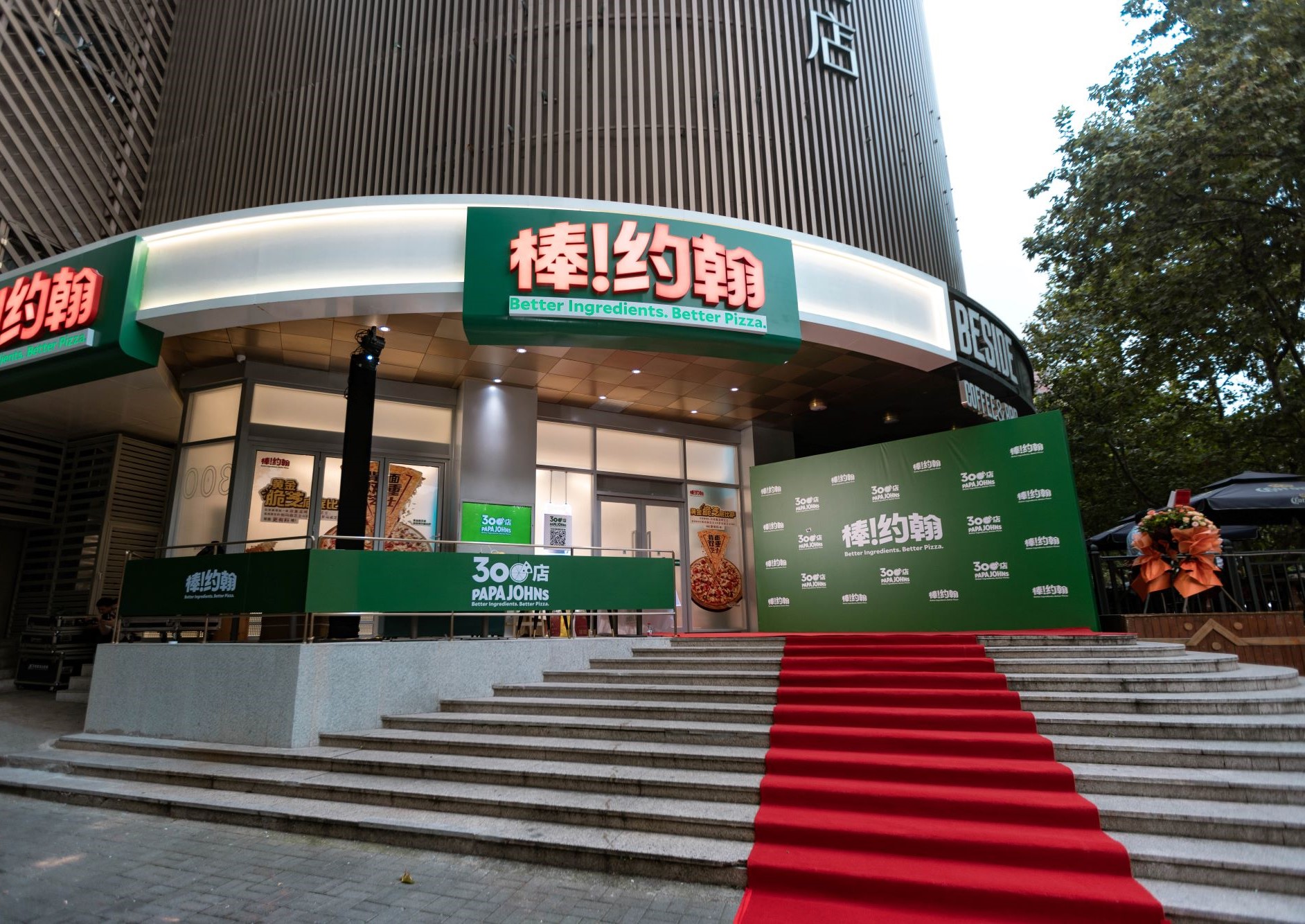 "This occasion is to celebrate more than just another restaurant opening – it is also a testament to Papa Johns' growth and vision for our presence in China," said Amanda Clark, Papa Johns Chief Operating Officer, International. "With unwavering dedication to this market, we are excited to bring BETTER INGREDIENTS. BETTER PIZZA. and genuine pizza fandom to every corner of China; in a way that authentically connects with the local consumer. We are also delighted that our board member and franchise partner Shaquille O'Neal joined us in Shanghai to celebrate this special moment".
Over the past 20 years, Papa Johns has demonstrated its commitment to the Asia market by delivering quality ingredients and introducing culinary innovations designed to meet its consumers' unique cravings.
Papa Johns is continuing to deliver for its customers in the market by keeping a pulse on culture, trends and customers' evolving needs. In previous years, we've used quantitative research to better understand our customers in China, leveraging data-based insights to partner with relevant influencers and celebrities like IVE, a six-member, all-women K-pop group, and show how our pizza is the perfect snack for cycling, camping, and more after we found customers in China have a strong passion for outdoor activities.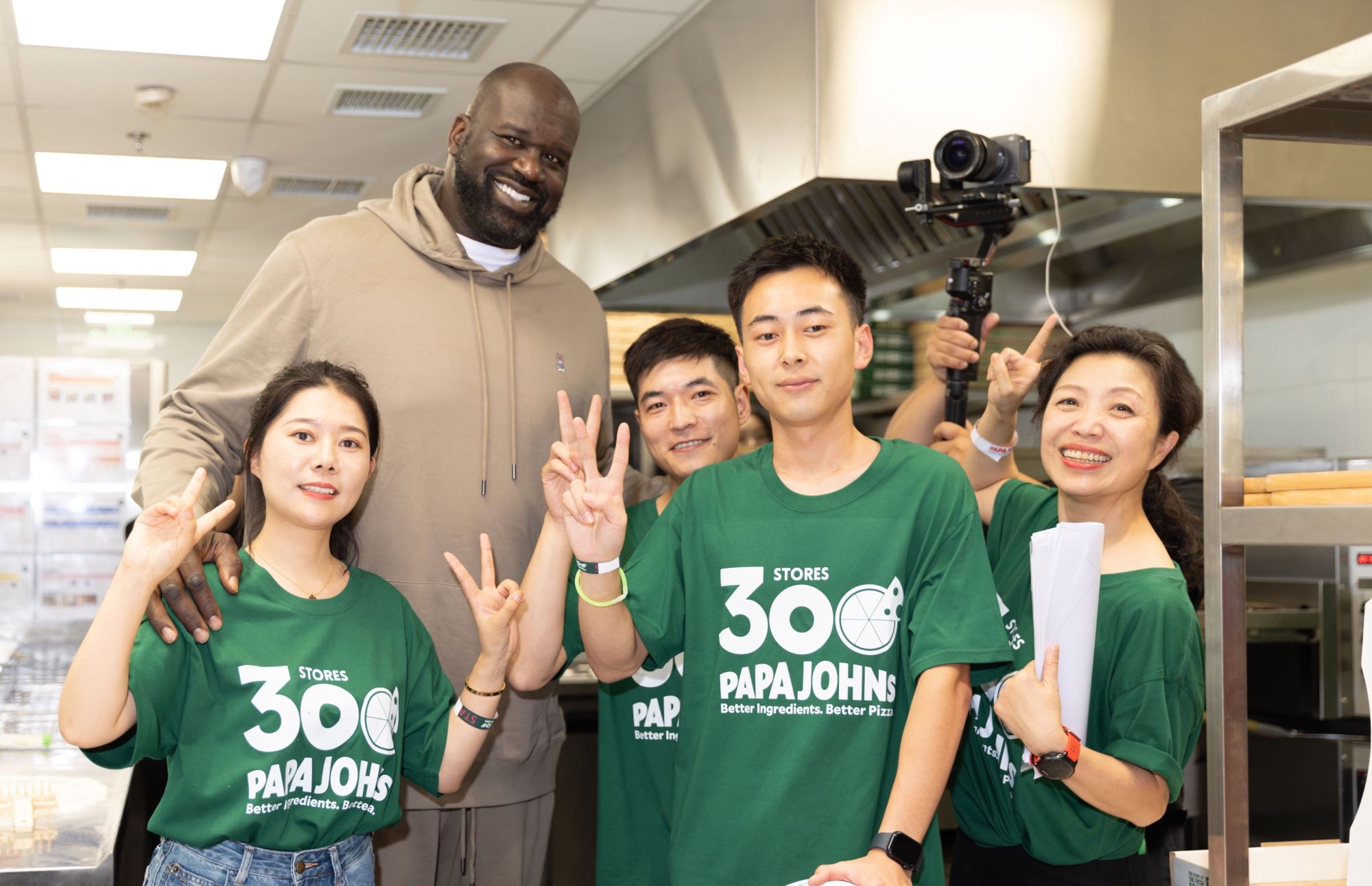 Our successful international expansion in China is also driven by connecting with new audiences in meaningful ways. We have a strong presence on China's social platforms like Douyin (China's version of TikTok) and WeChat (similar to WhatsApp with a lot more social and service functions), both of which have made it easier for customers to connect with Papa Johns.
"We're not just making pizza; we're crafting moments for people to share together," O'Neal said. "This celebration of the 300th Papa Johns restaurant in China is just the latest moment in our journey to serve up the finest pizza and bring people together across the globe."